Well-being is the ability of employees to cope with everyday stressors, work efficiently, and realize their highest potential. Having a better quality of life, they also benefit from a lower risk of disease, illness, and injury. Better health increases employees' work productivity and a greater likelihood of granting to their groups.
In addition to helping workers maintain work-life balance and offering health insurance benefits, your business increases production. Organizations seek additional wellness benefits such as paid time off, leadership training, recognition, and community volunteer projects. These benefits help to improve both well-being and overall engagement in the workplace.
If a business has more than 50 employees, the company is legally required to provide health insurance plans to its employees because of the Affordable Care Act (ACA). But less than 50 employees help the business owner decide whether it offers health insurance benefits to its employees or not.
Health Compass Consulting reviewed each key decision point that helps you make the right decision for your business. These key points include if you are legally required to provide health insurance for employees, how health insurance work for employees, and where to get health insurance plans.
This blog post will tell how Health Compass Consulting Group can help employers offer multiple health benefit plans to their employees that meet the Affordable Care Act (ACA) requirements. So let's dive in.
Rules That Need To Follow For Offering Health Insurance To Employees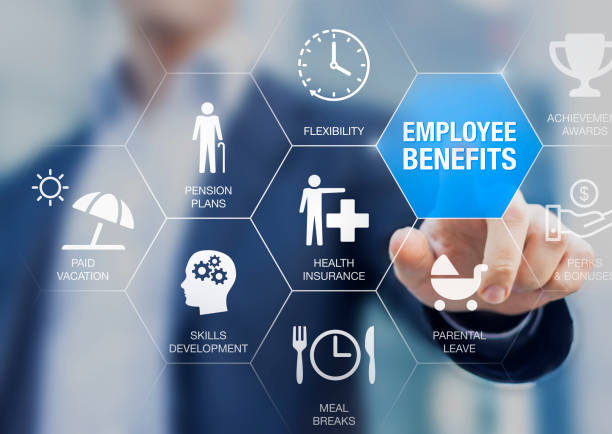 When a business is registered in a health plan, the company employer shares responsibility payment to the employee insurance as part of the health plan cost-sharing arrangements. Sometimes, the insurer needs a minimum number of employees to participate in a group of insurance health plans.
Usually, most businesses pay at least fifty per cent of their monthly premiums for their business employees.
If a situation creates that the business manager decides to provide health insurance to a specific full-time employee, then he must need to give health coverage to all employees of full-time.
Business managers also have the option to provide health insurance coverage to part-time employees. Same as if a manager gives health insurance coverage to specific part-time employees; he must offer range to all.
All these rules apply regardless of the employee's medical condition. An employee's dependent children and legal spouse must be offered coverage. Under the Affordable Care Act and Patient Protection, group health insurance plans are provided coverage to adult dependents.
Health Compass Consulting can help businesses understand the rules and regulations of providing multiple health benefit plans to employees under the ACA. Health Compass Consulting provides services that can help employers offer their employees a variety of different insurance options, such as:
Free Strategy Session
Health Insurance Strategy Audit (HISA)
Strategic Health Insurance Creation (SHIC)
VALOR Central Florida's Health Plan
Dynamic Benefits Management
Global Benefits
Human Capital Mgmt
Leadership Retainer
Union Consulting and many more.
Employee Requirements In Group Health Insurance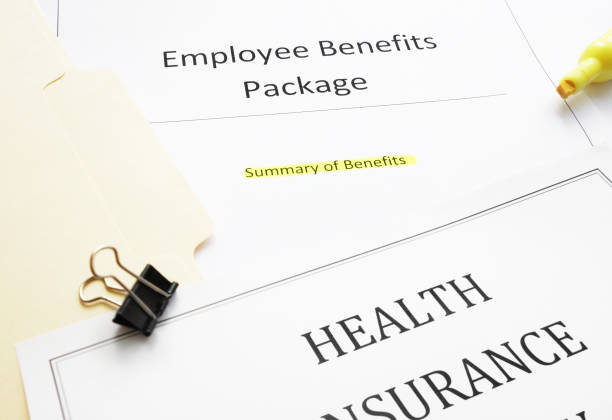 Business managers may cover a worker on the payroll and for whom it pays payroll tax. Eligible employees are those who use paid leave, sick leave, or maternity. With few quirks, unpaid leave workers are ineligible until they return to work.
The individuals not eligible for small-group medical coverage include employees shielded by the bargaining agreement, workers of unrelated institutions, independent contractors, retirees, seasonal employees, and not permanent employees.
Do Business Managers Have To Offer Health Insurance?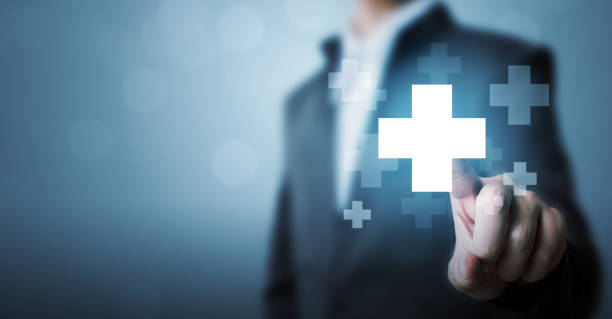 Provisions of the Affordable Care Act (ACA) determine that a business manager needs to offer health insurance plans to their employees and pay a real penalty.
In most states, there is no legal requirement for small businesses with fewer than full-time equivalent employees (FTE) to give health insurance unless they are ready to do so through an employment contract. But some small business owners just offer insurance to their workers to retain and attract valuable work.
If you offer medical coverage, you must fulfil the following rules for offering health insurance to your employees.
The health insurance plan must be offered to employees who work an average of 30 or more hours per week.
A small business does not need to offer health insurance to employees who work an average of fewer than 30 hours per week. A strong health benefits package can help you to get high retaining talent, and the government also gives different spurs to help make it easy.
Health Compass Consulting analyzes recommendations made over the past four years so controllers can easily determine whether their broker's advice was effective. Additionally, audits permit managers with high-level strategic intuitions that are essential for the best purchasing decisions in the next.
What Documents Does An employer Need To Offer Group Health Insurance?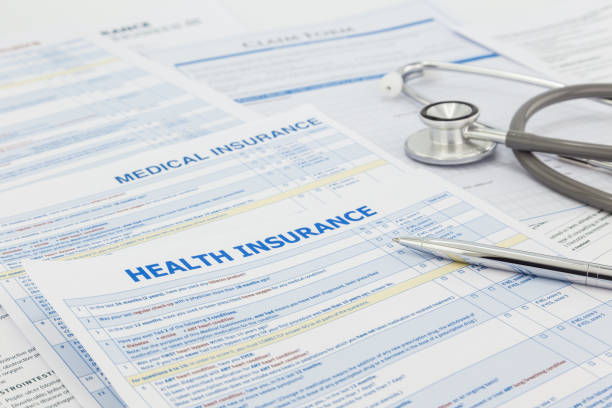 To fulfil health insurance requirements, a small-scale business gives copies of all tax, relevant legal, and accounting information while biding for group health insurance coverage. The documentation that employers must submit includes business place papers, business-type papers, and payroll documents.
This information is used to verify the legal status of a small business. Much of the data is convenient through recent years' business tax filings. The health insurance requirements needed to provide group coverage to your employees are essential to ensure that your company gives the correct documentation.
Health Compass Consulting assists in fulfilling all the health insurance requirements for providing group coverage to your employees.
How Does Health Insurance Work For Employees?
Health insurance plans for employees are also called group insurance plans. Group health insurance plan provides employee-only coverage to all employees. Usually, plans are paid monthly, depending on your business location, the number of employees covered, and their ages.
Here are some most common insurance plans that include:
Preferred Provider Organization (PPO)
Preferred provider organizations are often viewed as the simplest type of health plan because referrals are not mandatory, and the plan pays at least partially for out-of-network services.
Point of Service (POS)
Point-of-service plans are similar to HMOs in that you get a referral for some services, but the POS will still pay for several out-of-network services.
Health Maintenance Organization (HMO)
Health maintenance organizations have lower monthly premiums but will require employees to obtain referrals from a primary care physician (PCP) for any speciality services.
Exclusive Provider Organization (EPO)
Exclusive provider organization plans to pay for services only from a select list of providers. Each health insurance plan will have a monthly premium to fulfil before the project begins.
At Health Compass Consulting, we truly understand the value of offering health insurance to your employees and assist in evaluating all the plan options that suit your business.
We will guide you through understanding the complex rules and regulations and helping you to choose a suitable health insurance plan for your organization.
How Much Does Health Insurance Usually Cost?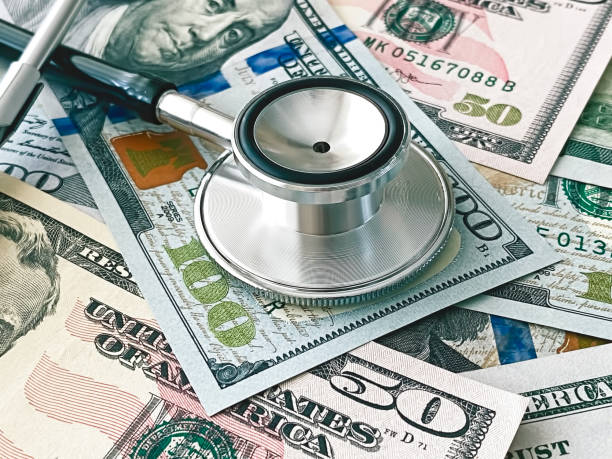 A foundation survey showed that, on average, executives pay $5,700 per employee per year for a single health coverage plan and $14,000 per year for family coverage plans.
Insurance premiums tend to outpace inflation year after year, so you'll also need to ensure if you're planning to provide health insurance benefits for the long term. Bureau of Labor Statistics (BLS) found that health insurance benefits account for about 8% of all employee compensation across the United States.
Business owners do not need to pay 100% of premiums for their employees. However, only 27% of small business employees are in a plan where their managers pay the entire monthly premium. According to the IRS, employers offer coverage that must provide affordable health insurance costs to their full-time employees and their dependents.
Ways to Save on Employee Health Insurance
There are a few ways that you can creatively minimize group insurance costs, such as:
Share the Costs With Employees
You need to provide health insurance benefits to your employees. The employer offers coverage and share the premium cost with their employees. The common ways to save benefits for employees are to shift employee costs to the copay level or pay higher premiums and swing lower premiums with your group insurance provider.
Create Your Own Health Insurance Group
If your workers are risk-averse, you can consider creating your insurance group. Instead of signing up for health insurance, you must set a portion of your budget for disaster health care services.
Where to Find Health Insurance Plans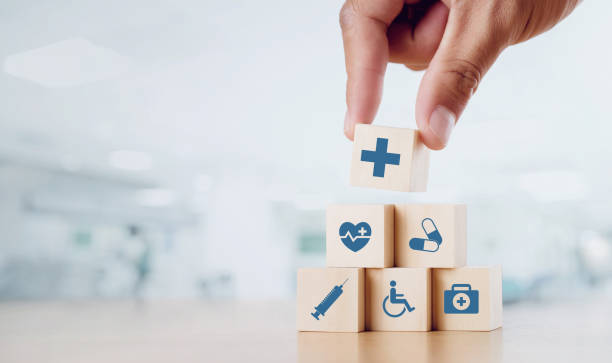 First, you need to review what type of benefits your workers are looking for. If most employees want solid dental benefits, you must make a plan emphasising that. On the other hand, if your employees wish for minimal insurance they'll use for emergencies only, it's also helpful to know.
The Beninson Strategy Group found that most of the 1,000 employees surveyed said they would choose better health insurance over a 10 per cent pay raise. So, it's a great deal for employees.
After assessing their needs, you can visit the insurance market with a big list of the services you want to cover and, with your budget, two of the most helpful beginning filters.
Small Business Health Options Program (SHOP)
For small business owners looking for health care plans, SHOP is a federal marketplace. To be eligible to use SHOP, businesses must meet the following requirements:
Have not more than 50 employees.
Offer health care benefits to employees who work on average or more.
70% of your workers must be enrolled.
Employers can choose from three levels of health insurance based on coverage and cost. Once a level is selected, workers can go to the SHOP themselves and select their plan based on the tier selected by the employer.
Private Health Insurance Marketplace
You can get health insurance through private health markets. The availability and quality of insurance plans will vary based on your business location, but we highly recommend exploring them to select the best option for your workers.
The major private exchanges are Aon, Mercer, Via benefits, and Right Opt. Similarly, employers choose a default contribution for SHOP, which dictates which plans employees can select from.
Use a Health Insurance Broker
You may hire a broker if you don't want to compare plans manually. You can find a reliable broker through SHOP. A good broker breaks down the more challenging aspects of choosing a health insurance plan, such as the quality of different providers or the value of different networks.
Professional Employer Organization (PEO)
Professional employer organizations differ from conventional insurance carriers. These primarily leverage their economies of scale to provide affordable HR services to startups and small businesses.
Sometimes, PEOs provide health insurance benefits at the lower or same rates as conventional health insurance providers charge.
Self-Employed Options
For a self-employed person, consider a health insurance marketplace available to non-employee persons. You need to get tax credits based on your household and income size to lower your costs.
The main benefit of the health insurance marketplace is that with one application, you can check what type of tax plans and credits you qualify for. Like other marketplaces, the health insurance marketplace also groups its plans based on health insurance levels.
Taxes to Claim the Employee's Monthly Credits
You can claim any amount you have paid for your worker's monthly premiums as a business cost. It means that your monthly premiums are 100% tax deductible at both the federal and state levels.
In addition, small businesses may qualify for the Small Business Health Care Tax Credit, which can allow you to get up to 50% of your healthcare claimed expenses as a credit.
Tax deductions can lower your tax bracket and reduce your taxable income. The amount you save depends on your tax brace. On the other hand, tax credits directly minimize the taxes you owe on a 1:1 basis.
Conclusion
While becoming a small business owner, if you want to provide a health insurance plan to your employees but are worried that your methods may be limited by minimum employee participation or budget constraints requirements inflicted by insurers.
Because coverage may be limited, you may want to consider an individual coverage health reimbursement arrangement (ICHRA).
An ICHRA allows you to pay employees tax-free, eligible out-of-pocket expenses, including individual health insurance premiums, up to a maximum number you set.
Health Compass Consulting agents with pass licenses can help you to give answers to the questions you may have about business manager health insurance requirements.
They will also help you to find the right group health plan for your business. You can also compare and quickly search for small business health insurance plans with Health Compass Consulting.
Contact us now to learn more about group health insurance and small businesses.
FAQs
Can you offer different benefits to employees?
Yes, you can offer different benefits to employees as per the Affordable Care Act. You may provide group health insurance, dental coverage, vision plans, and other wellness benefits.
How many eligible employees must be included in a contributory health insurance plan?
Under the Affordable Care Act, all eligible employees must be included in a contributory health insurance plan. This means that if you have over 50 employees, you must offer them health insurance coverage or face penalties.
Can you have two health insurance policies with the same company?
An individual can enroll in two different health insurance plans. Coordination of benefits is when the insurer and person collaborate on one policy for a single claim simultaneously.